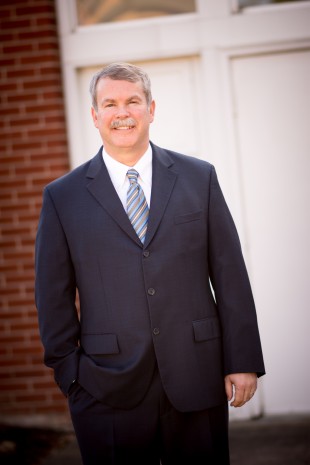 "There's nothing like getting up early, sitting on my sun porch with a cup of coffee, and spending time in the Word. Actually, I enjoy a good cup of coffee (with a nice touch of cinnamon) from just about anywhere. And, I enjoy reading the Bible and talking about it just about anywhere as well. Currently, I am putting some extra reading into Interpretation and Application in Preaching – sounds like a big title, but it is thrilling to learn how to improve my preaching as well as seeing Christ in all of the Scriptures. Why don't you join us in one of our services and see if you can see Christ in all of Scripture?"
Pastor Long became the pastor of Tabernacle Baptist Church in February of 2002 and has led the church in spiritual, numerical, and financial growth since that time. His fervent love for the LORD is contagious, and his weekly dedication to prayer and Bible study is evident in the solid Biblical preaching which can be heard at every service. He prays for his people by name every day, while patiently and lovingly working to see them grow in the image of Christ. He has a desire to reach Williamsport with the Gospel of Jesus Christ and is asking God to send one more world-wide revival before Jesus returns. Pastor Long was born into a pastor's home as one of six children.
After his athletic high school years, he earned a business degree and entered the work force. Through various circumstances, the LORD showed him that he was not saved, and at age twenty-seven he trusted Jesus Christ as his personal Savior. Shortly thereafter, God called him to be a pastor, so he spent six years studying the Bible at Ambassador Baptist College. God has also given him a gracious godly wife, Laurie, and three talented children.
Wesley Carnes, Youth Pastor
---
Pastor Wesley Carnes joined the staff of Tabernacle Baptist Church in June of 2013 as the youth pastor. He is a graduate of Ambassador Baptist College, and married his college sweetheart in 2002. He and Laura are the proud parents of three children. He enjoys camping, photography, and all sports. Come visit and catch Pastor Carnes' contagious enthusiasm for the Lord!